Is there anything more delightful than a new book with a beautiful cover? How about a new book with two beautiful covers? I'm thrilled to reveal the cover art for my novel Arcanos Unraveled. The book design is by Stewart Williams, and the whimsical scissor-cut silhouettes are by Australian illustrator Kathleen Jennings, a three-time nominee for the World Fantasy Award.
What's this novel about? Knitters and coders, a magical university, and scheming academics. Also: ley lines, punch cards, Scottish castles, and werewolves.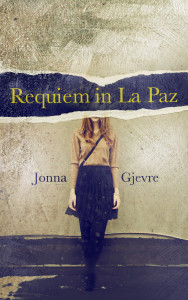 I'm happy to announce that Requiem in La Paz was named a finalist for the Colorado Gold award.
The New York Review of Science Fiction calls my debut "a rewarding and highly literate novel." Set in contemporary Bolivia, Requiem in La Paz is a Gothic fantasy about a young musician, a Faustian bargain, and a mountain that swallows men.