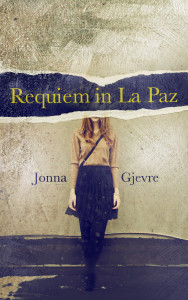 "A rewarding and highly literate novel." –The New York Review of Science Fiction
Isobel Linden would like to forget her tragic past, but the past has followed her all the way to Bolivia. When the former violin prodigy shatters a statue of the demon Tio, she receives a visit from Death himself. Trouble is, she's seen Death before. She can't outrun him forever.
Drawn to Enrique, her young Bolivian patron, Isobel discovers that Death is following him, too. Heir to a great mining fortune, Enrique is bound to Tio, the demon who governs Bolivia's deadly mines. His family sustains itself only through death.
Isobel soon realizes she's paying a terrible price for her own survival. A sinister pathologist tells her she's an abomination, and in her heart, she knows it's true. As her body slowly transforms, Isobel draws strength only from her new viola. Its unearthly music has the power to keep her in the world of the living. But will it destroy Enrique and everything Isobel loves?
A lyrical retelling of "Death and the Maiden," Requiem in La Paz is Jonna Gjevre's first novel.
Praise for REQUIEM IN LA PAZ
"[Gjevre is] an accomplished prose stylist whose language invariably rises to the occasion, whether she's depicting the beauty of a well-played concerto or the horror of an encounter with Death personified." –The New York Review of Science Fiction
"Jonna Gjevre writes complex, elegant fantasy with a beguiling voice. Requiem in La Paz is a dark and lyrical tale. Isobel Linden is a musical prodigy with a very unusual instrument, a tragic past, and a disturbing secret. Trust me when I tell you that you want to read this book." —Kelly McCullough, author of the WebMage and Fallen Blade series
Published by Wooden Stake Press.